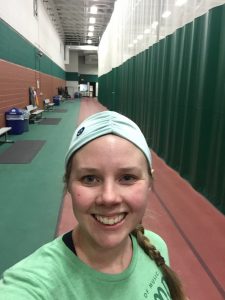 I often tell my kids that they have to be flexible. I tell them that they need to go with the flow when things are out of our control. It serves as a good reminder for me too. Today, I needed to be flexible. Here are some reasons why…
My baby decided to wake up every hour last night, so when 5:00am rolled around and she was actually sleeping, I opted for sleep instead of my run.
My husband (hi hun!) was flexible and took all of the kids to music lessons so that I could run this afternoon. (Thank you!)
My phone had some work done to it and I forgot to put my playlists back on so I was stuck listening to the fitness center tv. Thankfully, Ellen was on.
Watch out for the emergency stop chord on the treadmill or else you will have to restart your run when you're half way though.
All these things forced me to be flexible. Today started out looking tough, but it ended up to be a pretty good day. For someone who likes to be in control of her schedule, (me), perhaps I should remember that going with the flow isn't so bad once in a while.
Oh, also remember to stretch after you run. That's another type of flexibility that you also want. 🙂